APPARATA's House for Artists
A geometric sculptural monolith in the centre of Barking, East London, offers a unique new approach to living, making art, and putting creativity into the city. APPARATA architects have designed an apartment block specifically centred on the needs of a new artistic community.
The distance between an artist's studio and their house is important. Studio spaces are often located in edge-of-town post-industrial buildings, or in out of the way places in which artists act as temporary custodians until investment and regeneration arrives. Those spaces may often be no way near where the artist actually lives, and with reduced accessibility or an ease of proximity inviting regular use there is a knock-on effect over
who
can afford creative spaces, often preventing those with family, caring, or home-working responsibilities from affording studios
figs.i-iii
APPARATA architects have worked with the London Borough of Barking and Dagenham to create a new kind of artist space, seeking to solve those issues of affordability and access – for 12 lucky creatives anyway. They have built a sculptural monolith containing four floors of apartments designed as flexible live/workspaces specifically for artists and their families. With 2.8m floor to ceiling heights more akin to industrial spaces, and rooms which are open and adaptable for different uses – a second bedroom could instead be a generous studio, the living room could double up as making space – the architects have considered the particular needs of makers who find traditional developer-housing simply does not suit their creative practices.
On ground level, addressing the surrounding housing estate, is an open-plan, glass-fronted community space, described by APPARATA's Nicholas Lobo Brennan as "part of the street". It offers space for artist workshops (as part of their social level rent, artists pay 2/3 in money and 1/3 in time working with the broader community) as well as a general offer for community meetings, groups, and events.
fig.iv

Over the floors above are a series of one and two bed apartments provided as stripped back, basic shells with simple, movable, and improvable kitchen units, meaning each space is greatly adaptable and personisable by occupants. Flats meet national minimum space standards, but with those high ceilings and no internal corridors, the spaces seem larger.
figs.v-vi
There is no central service core to the building, so all internal walls can be removed, repositioned, or added to in the future. This means the whole building could be reconfigured for future non or varied residential uses, but also that each resident can subdivide or open up their space as their familial and creative needs develop - a trust and agency renters don't usually have.
The second floor is quite unique. Three consecutive two-bed flats are connected through double doors, enabling all three to open up into one interconnected space if needed. This could be a great addition for shared childcaring, parties, or performance rehearsals. It also makes possible that one flat could double in size should family needs demand and a neighbouring space becomes available. These are intelligent modes of futureproofing this architectural shell to ensure it can work for generations, and use its space in different ways as times, communities, and economies demand, and making the superstructure somewhat demolition-proof through its adaptability.
figs.vii-viii

The first artist residents are set to move in, selected and supported by Create London. The initial community will be formed of a mix of creatives from a variety of background and artistic training, of different ages, from the local area and further afield. The next stage will be the bedding in, establishing how co-operative the living becomes, the structure and organisation between the people and spaces, and the evolution of the radical plan that 1/3 of rent payment will be through time spent on community outreach.
What APPARATA have designed is not only a residential space which is future-proofed and considerate to its future artist residents, but it's also a model which can be rolled out. A House for Artists might just be the first of a whole new typology of home, one which can be enlarged or tweaked to suit any number of sites, creating an exoskeletal architecture into which a variety of specific spatial and programme solutions can be plugged into. It also opens up new conversations about making spaces, and whether the one-size-fits-all studios as we find in old industrial units are suitable for most creatives, or if we can think more intelligently about live/work for the creative industries.
fig.ix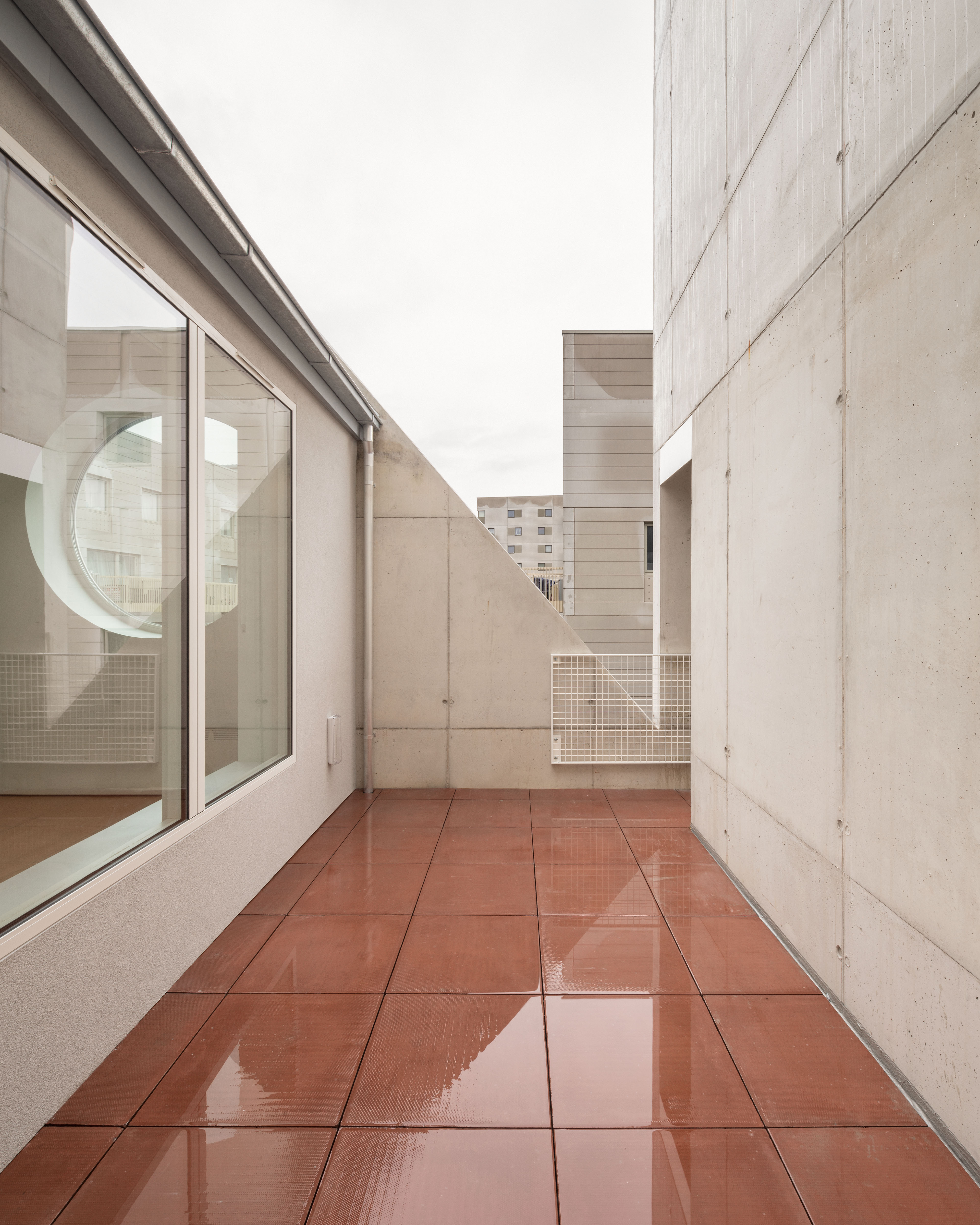 ---
APPARATA (Nicholas Lobo Brennan, Astrid Smitham and Theo Thysiades) is a studio for architecture, design and research, founded in 2015. They design and construct buildings, furniture and books: tools for everyday life that open up unknown possibilities. They work with how things are put together: materials, structures, identities, communities and landscapes.
www.apparata.ch

Create London is an arts organisation that has pioneered working with artists to realise new social enterprises, charities and cultural spaces. It commissions, curates and incubates long-term projects that are useful to society, supporting artists to work collaboratively with local communities. It reimagines the role of the artist in the city, working outside of galleries to find new and often surprising ways for art to become part of everyday life. Create London is an Arts Council England National Portfolio Organisation.
www.createlondon.org