Art, architecture & wine in the Sussex landscape
Sussex is the home to English wine, with 138 vineyards across its rolling hills. It makes a perfect daytrip or longer destination to explore the art, culture & architecture of the region, dotted amongst beautiful & historic landscapes. recessed.space visited a few to offer a glimpse of what's on offer.
From late September 2023, Towner Eastbourne will be home to the Turner Prize. Every other year it leaves Tate to celebrate a different part of the country, and when it lands in Sussex it will find itself in good company as a region already packed full of art and culture.
To celebrate the breadth of creative offering, as well as the growing wine industry, landscapes and towns, in 2017 Sussex Modern was created as a one-stop-shop to present the best of what's on offer. Whether a daytrip on the train from London, or a carefully mapped-out car tour of your chosen highlights, there's plenty of unexpected surprises just over the rolling hill. With 138 vineyards in Sussex, there is plenty of excuse to pause for a long-lunch or stay a few nights.
With photographs by Carlo Zambon, here we present a few highlights to get you going. Interspersed by three bespoke and welcoming vineyards are exhibitions at Pallant House Gallery and Newlands House Gallery, while there's also a glimpse inside the country house which is home to West Dean College of Art and Conservation.
Visit Sussex Modern's website to find out more:
www.sussexmodern.org.uk
---
WISTON ESTATE WINERY

With an estate of 2,500 hectares rolling across the South Downs National Park, Wiston has a Whole Estate Plan running through to 2030, ensuring sustainable and responsible management of a living landscape. Wine is central to a vision which also supports water management, wildlife habitats, a neighbourhood plan, and sustainable tourism.

Some of this plan is already firmly in place. Four self-led walking routes present the landscape at its best, while regular led rambling, off-road biking, and vineyard tours offer a more organised way of understanding the place. When the central Chalk Farm suite of buildings was renovated, a cluttered asbestos-barn was demolished to reveal a courtyard space which now sits as a central suntrap connecting the vineyard shop, restaurant, and visitor facilities. The Pump House, a rentable flint cottage nestles by a copse and overlooks grazing sheep.

The restaurant is headed up by chef Tom Kemble, who uses ingredients from the local area to for recipes that pair with the Wiston's cuvée, blank de blancs, brut, and rosé wines – the estate even producing a rare British red pinot noir. Some of these wines are made in an original Coquard basket press, which in 2008 was the first of its kind to be imported into the UK in 2008 and which slowly and gently presses the grapes.

Wiston Estate Winery & Chalk Restaurant
North Farm
Pulborough
RH20 4BB

www.wistonestate.com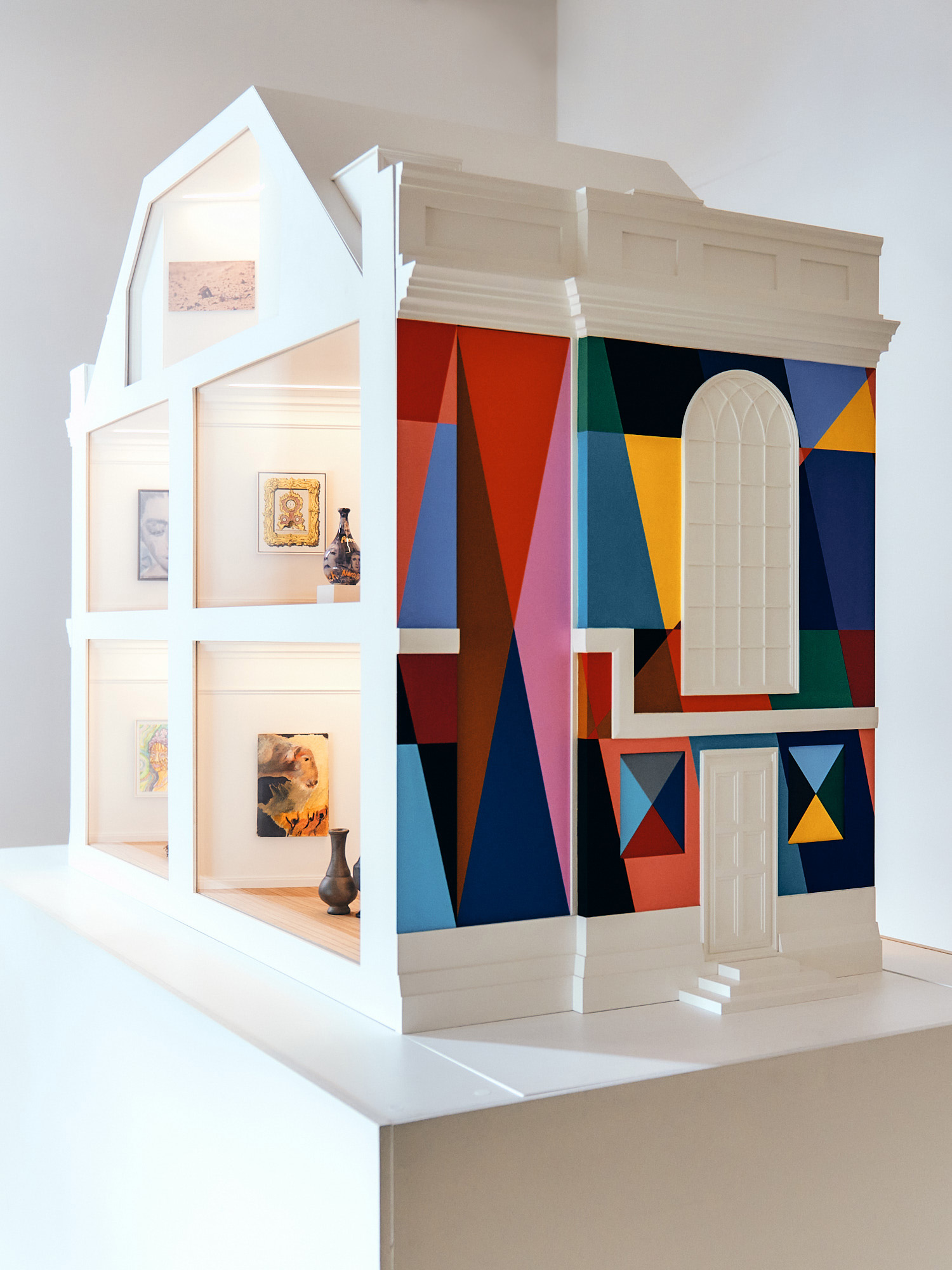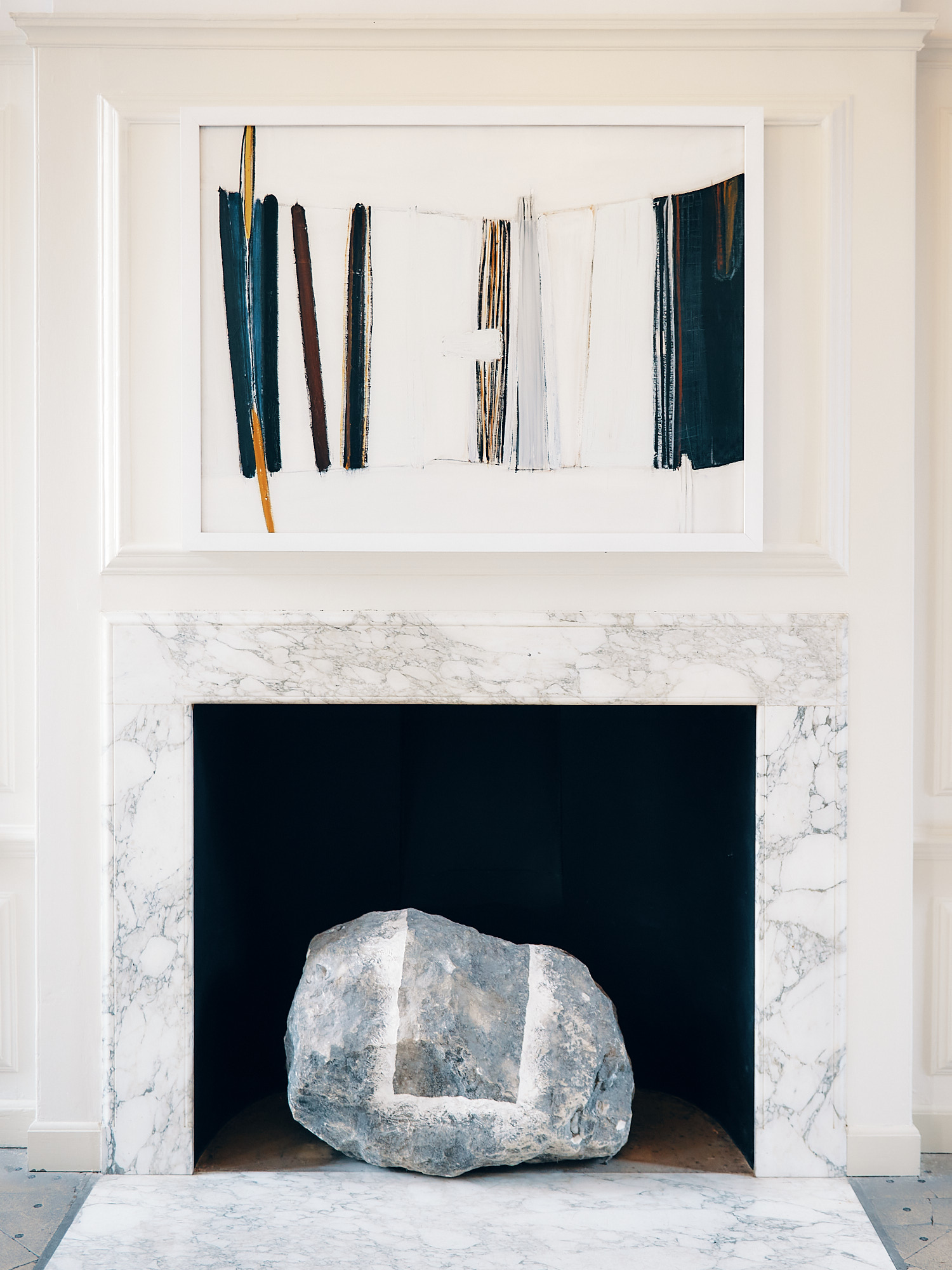 PALLANT HOUSE GALLERY, CHICHESTER

The mannered façade of a grand Queen Anne townhouse in the centre of Chichester conceals the exciting, radical collection of 20th and 21st century art that fills its creaking corridors and panelled rooms. Since opening up as a public gallery in 1982, presenting post-war British work within a domestic setting, it has become established as one of the most respected galleries outside of the capital, winning the Museum of the Year prize in 2007.

The growing collections required more space, and the historic house was bravely extended in 2006 with the final completed work of Colin St. John Wilson before his death the following year. He had designed it in collaboration with Long & Kentish architects, and it became home to the contemporary he and his wife and co-architect of the British Library, MJ Long had formed across the years of British pop art.

Now, their collection mingles with other donations and lent works in a changing hang of contemporary playing against classicism. This is most clear with two artistic staircase insertions: a permanent and dazzling site-specific mural by Lothar Götz dances as a visitor climbs the stairs in the new extension; while the intricately carved 18th century stairwell in the historic house is site of a changing commission, currently decorated with Pablo Bronstein's oversized decorative urns with playful pomo pomp. Next to the stairs is measured hang of works by painter Kaye Donachie to mark Pallant House's recent acquisition of a work by the artist. Here, with space and light, Donachie's ethereal and timeless portraits sit comfortably in the resonant architecture.

Over lockdown, the gallery asked Wright & Wright architects to create a model art gallery, within which they have curated over 30 commissioned miniature works from leading British artists. In the dolls' house size display, works from John Akomfrah, Lubaina Himid, Tacita Dean and more delightfully pack a three-floor architectural model, resplendent with its own Lothar Götz across a façade.

As well as a studio space, climate-controlled print room, library, shop, and café, the Wilson/St. John extension also provides a suite of exhibition spaces which currently present Gwen John: Art and Life in London and Paris. The first major exhibition of an artist who lived between 1876 and 1939, and an opportunity to celebrate her work away from the shadow of both her celebrated brother, Augustus, and Auguste Rodin, with whom she had a ten-year affair.

Her practice covered a range of styles, perhaps in search of a defining personal approach or simply to explore the possibilities of art over a period of cultural changes and emergent styles. While there are some paintings of her well-known acquaintances, most of those portrayed remain unknown models, adding to a sense of slight detachment, longing, and loss which is also present across the 120 interior, portraiture, landscape, and still life works on show, despite John being so deeply connected and central to Europe's artistic networks.

ASHLING PARK ESTATE

Not all vineyards want to take over the market, and most in Sussex prioritise quality over quantity. This is certainly the case at Ashling Park Estate, who with 50 acres of vine grow less than many in the region but plenty to focus on excellence in all the 40,000 bottles produced each year.

Most of these vines can be seen from the balcony of their central estate building, a starkly modern shed in which visitors can take a tour, purchase wines, or dine on locally sourced produce. And it's not just wine on offer, with fifty beehives and a gin distillery, alongside a Gin School where visitors can concoct their own flavour profile and take home a couple of bottles after.

A cluster of detached lodges designed by Will Hardie of Channel 4's Amazing Spaces – who grew up just down the road – offer comfort and luxury, and a perfect spot to open a nightcap bottle while estate it came from.

Ashling Park Estate
Funtington
Chichester
PO18 9DJ

www.ashlingpark.co.uk

NEWLANDS HOUSE GALLERY, PETWORTH

Petworth may already be on the cultural map through its countless antique shops and world-famous collection of art and furniture at the 17th century National Trust country pile Petworth House, but in the town centre a relative newcomer to the Sussex cultural scene has been making waves. Focusing on 20th century art, it opened in 2020 with a show of 100 Helmet Newton photographs spread across its 700m² of domestic spaces.

Since then exhibitions including Ron Arad, Joan Miró, and Frank Auerbach have followed, and with a curation that sometimes seeks to uncover relationships between artists and artworks, double-artist exhibitions have included Liliane Tomasko with Sean Scully, Lee Miller and Pablo Picasso, and more recently Annie Morris' tapestries and drawings mingling with Idris Khan's sculptures and prints.

The current exhibition is a sprawling display of works by Magnum photographer Eve Arnold. It's an exhibition with plenty of eye-catching portraiture including celebrated images of Margaret Thatcher, Joan Crawford, Queen Elizabeth II, and Jacqueline Kennedy Onassis – as well as a whole room of intimate images of Marilyn Monroe, Arnold a trusted friend and confidante to the actor over a decade-long period of flourishing iconic celebrity.

It is, however, in photographs of social justice and everyday lives that offer greater artistic insight into Arnold. While sent on Magnum and newspaper assignments around the world, Arnold would always escape the commission to find what's happening away from celebrity and politics. It is clear that she was trusted in spaces and situations many may not be, as images of a 1965 lesbian wedding in London, backstage at Harlem nightclubs with young black models and dancers, striking workers, and an extraordinary photograph of antisemite George Lincoln Rockwell and American Nazi Party members at a Malcom X speech.

The 12 exhibition rooms are spread across a grand 18th century townhouse and its adjacent coach house – which also contains the shop which, amongst other items, sells the series of publications made for each exhibition. And in a town which is not short on cafes, delicatessens, restaurants and bars, Newlands House Gallery has opened another, turning what was an outside storage yard into an al fresco café suntrap.

TINWOOD ESTATE

Another vineyard that is focusing on not only the best of British wine, but also the growing visitor experience and eagerness to learn about this emerging industry, is Tinwood Estate. Here you can attend vineyard tours and tasting sessions, while a well-stocked pantry means you can fill a basked with as much or little local produce as you want to eat alongside your wines.

Tinwood create their sparkling wines from three grape varieties – Chardonnay, Pinot Noir and Pinot Meunier – all which grow extremely well in Sussex due to south-facing slopes, protection from sea winds, and the same chalk seam which pops up France's Champagne region.

The whole estate was once a family-owned farm which had been specialising in iceberg lettuces since 1983. In 2007, however, having learnt from (and tasted!) the maturing vineyards of New Zealand, the family added some excitement to their agricultural farmland, starting the now-flourishing vineyard which now harvests around 400 tonnes of grapes annually.

Their 111 hectare estate is also punctuated with new hedgerows and wildflower meadows to support Sussex's continuing biodiversity, which can be experienced close-up if staying in one of Tinwoods boutique lodges, only a short walk from the restaurant and wine bar but offering views over rolling hills towards the coast – with a barrel sauna and free use of mountain bikes helping to ensure that first sip of Sussex rose is well received.

WEST DEAN COLLEGE OF ARTS & CONSERVATION

Sussex isn't only interested in the display and presentation of fine art and culture, but it is a living landscape with deep interest in the production and creation of work too. West Dean College is such a place, offering short courses as well as full-length degrees and diplomas in a range of contemporary and traditional processes. Here you can study a vast range of skills, from metalworking to creative writing, jewellery and enamelling to basketmaking and willow work, and musical instrument manufacturing to horology and clockmaking.

The campus is not quite the typical collection of university buildings either, comprising a vast estate which has at its centre a country house expanded in the 19th century by architect James Wyatt with castle-like towers and a flint façade. Each owner has impressed into the interior and landscape their own artistic style and richness, but it was Edward James (1907-1984) who left the most valuable cultural legacy in the place.

In influential patron of the arts, James collected a vast array of art and objects, including works from his friends Leonora Carrington, René Magritte, and Salvador Dalí – from whom he co-imagined and commissioned the celebrated Mae West lips sofa and a series of now infamous lobster telephones. Examples of both, as well as countless other incredible works are in the collection and on display around the estate, and all used in the teaching of college students.

The house is – for the moment – rarely accessible to the public, and so you'll need to register for one of the many courses to peek inside the incredible buildings. Outside, however, there are award winning gardens which are open to visitors, with thirteen working Victorian glasshouses, an orchard, arboretum, and romantically overgrown 100m long Edwardian pergola designed by landscape architect Harold Peto.

AND MORE...
These are just a taster, but there's plenty more going on across East & West Sussex, including the curation below from Sussex Modern:
www.sussexmodern.org.uk
---